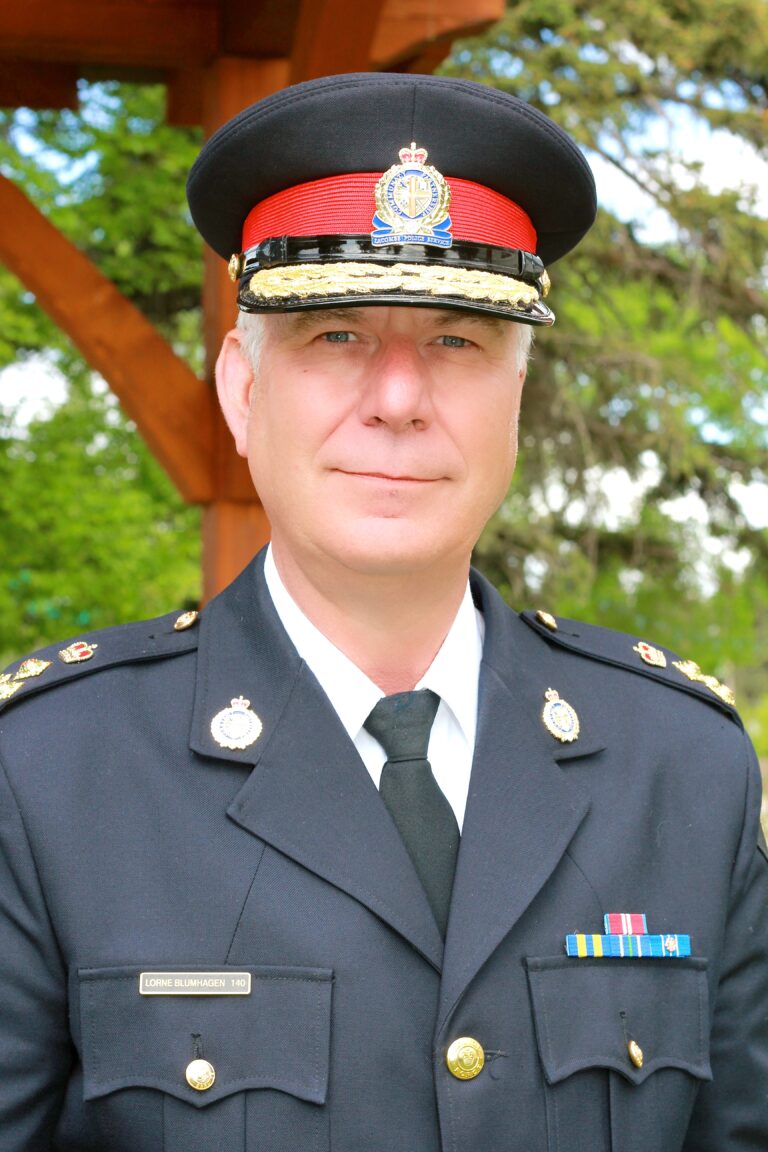 The Lacombe Police Service (LPS) is dedicated to providing the highest quality of police service to the citizens of Lacombe. In partnership with our community and partner agencies, we are committed to ensuring safety and security by preventing crime, enforcing the law, and being responsive to community needs.
We pride ourselves on being a highly professional organization and we place great value on respect, diversity, accountability, ethics, integrity, innovation, and leadership. We will continually strive for improvement, and are committed to being an employer of choice in the law enforcement community.
Our sworn police officers, civilian support staff, and volunteers are a dedicated group of men and women working together with community stakeholders to make Lacombe a safe and vibrant community that people are proud to call home. 
Lorne Blumhagen, 
Chief of Police